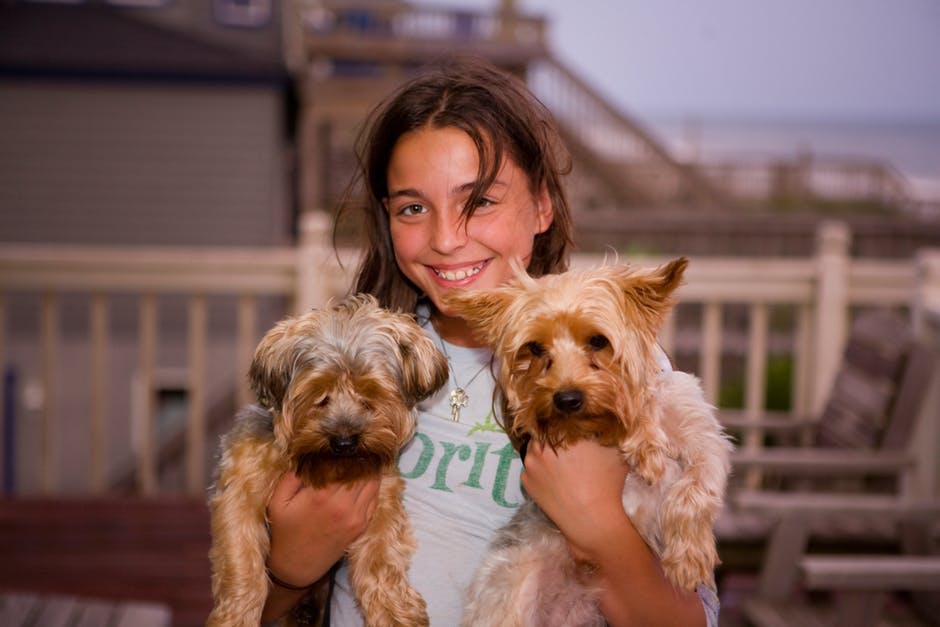 So your kids want a dog! Having a new pet, especially for children, is rewarding and exciting. Doing some preparation and research ahead of time will make bringing home your new pet fun! Dogs can be therapeutic for children and adults. If you have a child with high energy or anxiety, you may find having a dog can help calm him or her. On the other hand, your dog can help your child burn off some extra energy outside!
Which breed of dog do you want?
Not all breeds are considered equal when it comes to sharing a home with children.  Research is vital when picking the perfect pet for your family. Ask a professional who works with domestic pets for suggestions of breeds that suit your family's lifestyle. How much room will the animal have in your home and yard? Consider the size of your home and vehicle to the size of your pet. Have you ever seen a Saint Bernard in a Porsche or a Rottweiler in a studio apartment?
What safety hazards will your new pet find?
Safety hazards are not specific to young pets! Older animals are at risk for poisoning or accidents as easily as mischievous young ones are. Take time to walk around your home scrutinizing your environment for hazards.  Make sure unsafe items are stored properly and environmental hazards are not accessible to your pet/pets. A few common hazards are as follows:
Vitamins, supplements, medications
Chocolates, candies, baking ingredients
Open access to driveways and busy streets
Narrow, shallow staircases (especially for older dogs)
Riding in vehicles with fully open windows or in a truck box
Who is responsible for training and caring for your pet?
Owning a new pet should be fun and exciting! However, it comes with responsibilities.
It takes a village to raise a family – but – it takes a whole family to raise a pet! Here are some pointers in getting the family involved in the training and caring of your new pet:
Have the kids involved right from the start so they bond with your new family addition
Set family time during the day or after dinner to take your dog out for a walk
Have younger children responsible for washing plastic or metal food bowls
Children of all ages can help with washing and grooming your pet
Older children can help with house and yard training
Everyone can help with cleaning up after your pet, either from a litter box or out in the yard
What are the best ways to keep your pet healthy and happy?
Keeping a pet healthy and happy doesn't have to be a chore! Love them, feed them, play with them–that's all it takes. Love your dog by petting and cuddling him or her. Feed your dog with natural, nutritional foods. Play with your dog by taking him or her swimming, walking, or any sport that keeps them and you engaged.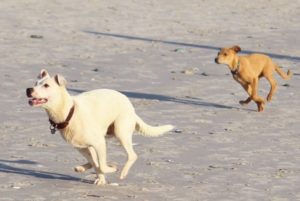 As you can see, there is a lot to consider when you are looking to add a dog to your family. The most important thing is to make sure your children understand to respect the dog's space and not overwhelm him or her, especially when you're just getting to know the dog's behaviours. Dog's generally need a lot of exercise, so planning daily outdoor time will help your dog burn off some energy and be calmer inside with your family. If you are all usually away from home for extended periods of time during the day, consider doggy daycare so your new pet can get the appropriate socialization and exercise. As always, consult a professional for any advice you need about your new pet.
http://petcitycanada.com/wp-content/uploads/2017/06/Logo-Final-JPEG-495x400.jpg
0
0
jill
http://petcitycanada.com/wp-content/uploads/2017/06/Logo-Final-JPEG-495x400.jpg
jill
2018-02-12 19:15:41
2018-02-12 19:15:41
4 Essentials to Consider Before Becoming a Dog Owner If You Have Children